The popular Microsoft Office 2010 is reaching end of support in a few months. To avoid security risks, it's time to upgrade to a newer version of Office. The good news is that your nonprofit can get free Microsoft and Office 365 or donated Microsoft Office Standard 2019 from TechSoup Kenya. We also have affordable support services for email and data migration and a comprehensive set of training courses called the Microsoft Digital Skills Center for your staff and volunteers.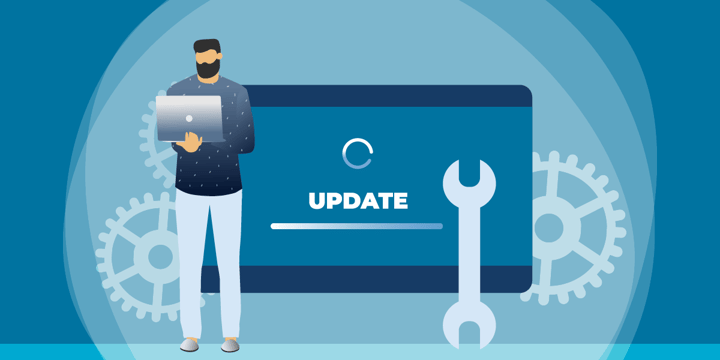 What Does End of Support Mean?
Microsoft Office 2010 has been a popular version of the application over the last decade. The unfortunate news is that support for it ends next fall — on October 13, 2020, to be exact. All of your Office 2010 apps will continue to function. However, using an unsupported version of any software exposes your computer to serious and potentially harmful security risks. Microsoft will no longer provide technical support, bug fixes, or security fixes for Office 2010 vulnerabilities that may be subsequently reported or discovered. This includes security updates that help protect your PC from harmful viruses, spyware, and other malicious software.
You'll no longer receive Office 2010 software updates from Microsoft Update.
You'll no longer receive phone or chat technical support.
No further updates to support content will be provided, and most online help content will be retired.
Another difficulty you may face is incompatibility with some of the newer programs and file formats.
If you're using Office 2010, it's probably a good time to upgrade your version of Microsoft Office.
Upgrade Options
Microsoft 365
Microsoft 365 is a productivity suite that includes all Office applications (Office 365), as well as Teams, SharePoint, OneDrive, and many other applications to help your organization collaborate effectively. Some versions also include Windows 10 upgrades and Enterprise Mobility + Security. The best part about leveraging cloud-based applications is that you no longer have to worry about retirements, patches, and end of support. Cloud licenses are automatically updated with new features, new applications, and security updates. Many cloud subscriptions also include downloadable versions of the application so you can have the same look and feel of the Office applications you are accustomed to using, but built with more robust features and benefits.
Basic versions of Microsoft and Office 365 are available to nonprofits at no cost. To get started, click here first, then log in with your TechSoup Kenya login email and password. In due course you'll be directed to the Microsoft Nonprofit Portal — or we can help you go step-by-step through the application process.
We recommend that small organizations look at Microsoft 365 Business Premium. This specific license is the cloud-based version of Office that comes with the Windows 10 and Enterprise Mobility + Security components as well. It is designed for small and medium-sized organizations under 300 users. The best part is that eligible nonprofits can get up to 10 seats at no cost.
It includes all the features of Office 365, plus advanced security and device management features with apps like Microsoft Defender and Conditional Access.
You get desktop versions of Office apps: Outlook, Word, Excel, PowerPoint, OneNote (plus Access and Publisher for PC only).
It also features instant messaging and online meetings with Microsoft Teams.
One license covers Office apps on five mobile devices, five tablets, and five PCs or Macs per user.
You can easily add security to mobile devices, tablets, and computers that connect to your organizational data with an app called Intune.
You can control access to sensitive information using encryption to help keep data from being accidentally shared.
Each account comes with 1 TB of cloud storage for online file sharing and cloud backup on OneDrive for Business.
Eligible nonprofits can obtain Microsoft 365 Business Premium with up to 10 seats at no cost and then pay $5 per additional user per month.
To find out more, download the free e-book, Crash Course in Microsoft 365 Business for Nonprofits.
Microsoft Office Standard 2019
Microsoft Office Standard 2019 is available to eligible nonprofits on a donated basis from TechSoup Kenya. It is the latest version of the on-premises version of the office suite and is a good option for you if you are not ready for the cloud version at this time. This version of Office includes Word, Excel, PowerPoint, Outlook, OneNote, and Publisher. It is available for a Ksh 4,302 admin fee per license and is available in multiple languages.
For more information on the differences between Office 2019 and Office and Microsoft 365, check out our article Microsoft Office 2019 vs. Office 365.
Training Resources
Regardless of the version of Office you are using, TechSoup Kenya has powerful online courses for your organization that bring you great skill-building content from experts at Microsoft in the Microsoft Digital Skills Center.
The Skills Center features free beginner and advanced courses on Word, Excel, and PowerPoint and also very affordable courses on the new Microsoft Teams app and Power Bl, the powerful data visualization tool. Microsoft applications have long been TechSoup Kenya's most popular donated products. Now we bring you the knowledge on how to use them!
These courses are self-paced and feature contextualized learning with real use cases in bite-sized segments. Your staff and volunteers don't even need to have a TechSoup account to take the courses.
Some of the most popular course tracks are below (and many are free!).
Pivoting to Remote Work — A COVID-19 Response Course Track
Teams for Nonprofits — Collaboration Tools
PowerPoint — Three Course Levels
Microsoft Word — Four Course Levels
PowerPoint — Three Course Levels
DISCOVER DIGITAL SKILLS COURSES
TechSoup Support Services
No matter what route you take and where you obtained these products, TechSoup Kenya has services and resources to help you set up and get the most out of these tools. The TechSoup Kenya Microsoft 365 support services team can help you with:
Email migration. It can be a complex process to migrate your on-premises email to Outlook and Exchange online. Office 365 has features that help nonprofits dramatically increase their productivity, collaboration, and security. Read this article on how we can help here.
If your organization is still using Office 2010 — or even if not — we hope that you find all these resources for upgrading helpful!