Budgets can be tight at the best of times, and we know that many nonprofits are paying extra-close attention to their finances over the past several months. But cloud-based tools are a good investment for years to come in terms of flexibility, security, and the ease with which they can be used remotely.
Read on for a roundup of some great cloud technologies, available to nonprofits through TechSoup Kenya.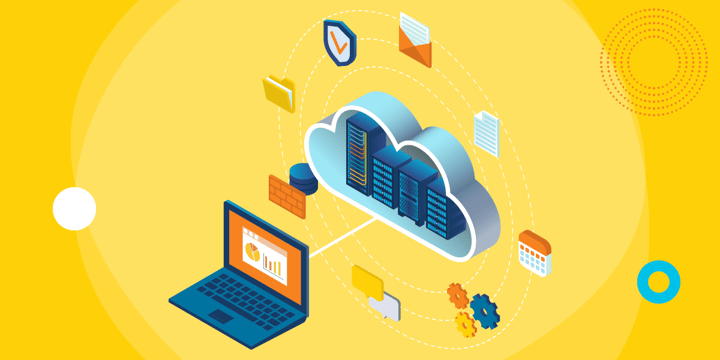 Microsoft 365
Microsoft 365 is an all-in-one solution with a number of different licensing options to fit your organization's needs. If you do decide to adopt Microsoft 365, we strongly recommend a Business Premium license, since the first 10 licenses are free to nonprofits. Microsoft Business Premium licenses offer upgrade rights to the most recent version of the Windows 10 operating system, as well as both cloud and on-premises versions of popular apps such as Word, Excel, PowerPoint, and Outlook.
Create beautiful documents with Microsoft's great suite of productivity apps, store them in the cloud using OneDrive, and share them with your colleagues via SharePoint. You can also make use of Microsoft Teams, a fantastic communication and collaboration tool to keep your team close even when you're apart.
You can control access to sensitive information by using encryption to keep data from being accidentally shared with someone not authorized to see it. Secure the devices that connect to your business and help keep your data on iOS, Android, Windows, and Mac devices secure, and your Windows devices up to date.
With a range of licenses available to nonprofits (PDF), you're bound to find an affordable solution that works for you.
Microsoft Services and Digital Skills Center
TechSoup Kenya has collaborated with Microsoft to provide great support for nonprofits implementing new technology in their organizations. Microsoft Services and the Digital Skills Center are two great resources for you to take advantage of, providing nonprofit-specific support for making the most of your Microsoft products.
With Microsoft Services, our team will guide you through the process of planning and executing your migration to Microsoft 365, including migrating email from your current provider to a cloud version of Outlook and moving any other on-premises data you have to the cloud. Office 365 admin support is also available.
The Microsoft Digital Skills Center takes full advantage of both the technological expertise of the Microsoft team and TechSoup Kenya's understanding of nonprofits and how they use technology. The result is a platform full of great training resources specifically tailored to nonprofit audiences, with a focus on delivering practical, bite-sized chunks of information that can be easily absorbed. Whether you are using on-premises or cloud versions of Microsoft tools, there are many courses, including those on the basics of applications like Excel and Teams. Completion of each learning path is rewarded with a certificate, and courses can be searched for quick access whenever you need it.
Zoom
In recent months, Zoom has become a lifeline to many organizations working remotely. By simply sending a link, you can invite colleagues, partners, volunteers, or anyone else to join a high-quality video meeting.
You can share your screen and computer sound, brand your meeting pages, and record meetings in video or text formats. The in-call chat makes asking questions in larger meetings easy without causing disruption, and integrations with Outlook and Chrome make scheduling easy.
Discounted access to both the Business and Pro plans is available through TechSoup Kenya.
Box
Box is an online storage, sharing, and collaboration service. It allows you to access files from anywhere, using any platform, including handy apps for iOS, Android, and Windows. All the files you share on Box can be securely synced with your desktop, and the documents shared in Box will be updated in real time. This ensures that your team always has access to the most recent versions and saves you from the endless back-and-forth of email attachments.
To make your workflows more streamlined and keep things organized, you can create folder structures according to project, team, or regional office. Plus, with the Business and Enterprise editions, you can configure permissions for all users to restrict access to sensitive material and integrate Box with Okta, Slack, Zoom, Microsoft 365, Google Docs, and more.
DocuSign
DocuSign is a cloud-based tool that allows you to upload, send, and receive documents that need an electronic signature at your nonprofit. It works great on mobile devices, too, making it easy to use from virtually anywhere. Also, receiving parties do not need a DocuSign account in order to complete the process — a major plus if you are needing to gather a large number of signatures. Once the document is signed, either party can download and print the document in order to have a hard copy for their records.
You can upload a variety of file types, from PDFs to Word documents. DocuSign stores documents in the DocuSign cloud, but it integrates well with other cloud storage solutions, including Box, Dropbox, Google Drive, and OneDrive. Other features include the ability to add tags and comments to documents and a dashboard that shows you the status of a document that's been sent out for signature. TechSoup Kenya offers the option of a Standard and Business Pro to eligible nonprofits.
Google Workspace/Google for Nonprofits
Google offers nonprofit organizations discounted versions of its key features.
G Suite for Nonprofits gets you access to Google's cloud-based productivity suite, including Gmail, Calendar, Drive, and Docs. You can also use G Suite for your remote meetings and video conferencing, thanks to Google Meet.
Google's Ad Grants initiative offers nonprofits $10,000 of in-kind advertising each month. You can use this credit to create text-based ads, and you'll also get access to tools that help you build great campaigns.
Google for Nonprofits also offers the opportunity to better connect with supporters through its YouTube Nonprofit and Google Earth Outreach programs. YouTube Nonprofit gives you access to the Creator Academy, YouTube Giving features, and the opportunity to shoot or edit videos at YouTube's global creator studios. With Google Earth and Maps, you can create great data visualizations and take supporters on a virtual tour, as well as helping people find the programs most accessible to them.
Dropbox
Dropbox is an online file sharing, content and team management, and collaboration service. With Dropbox, it's easy to share ideas and simultaneously work on projects with others at your nonprofit from anywhere. Dropbox allows you to create shared online workspaces that organize your files in the cloud, and you can manage access to these items based on your specific needs. You can also sync files from your desktop to the cloud, saving valuable hard drive space.
Dropbox Business Standard offers 5 TB of cloud storage, and Dropbox Business Advanced offers unlimited storage, along with a number of enhanced features.
Invest in Your Organization
Cloud technology can help your organization optimize its operations in many ways, which will ultimately allow you to better serve your communities. Checking out these great products, available at a discount to nonprofits through TechSoup Kenya, is a great place to start.