From accidental data loss, to viruses that can destabilize your systems, nonprofits are more susceptible than they might think to cybersecurity threats. Make sure you identify the weaknesses in your systems and invest in training and tools to reinforce them. All organizations need reliable data backups, antivirus software, and education for their staff on spotting and mitigating an attempted attack. You may also want to invest in a multi-factor identification tool or wireless security devices for your office.
We've gathered some great tools you can get through TechSoup, offering protection and training to keep your nonprofit running smoothly.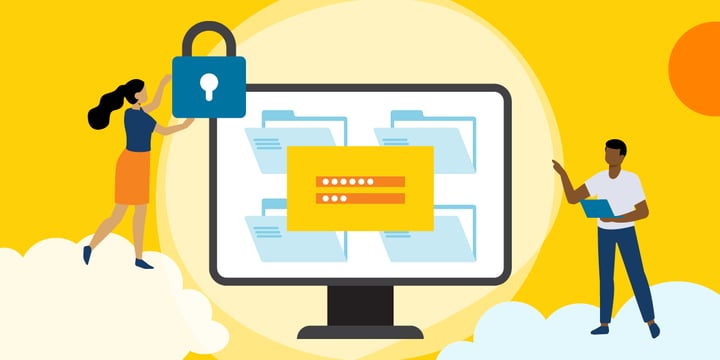 NortonLifeLock
NortonLifeLock offers effective and easy-to-use security software, which you can use to protect up to 100 devices. This allows you to provide your whole organization with protection against malware, spyware, and other viruses and security risks. Norton 360 Deluxe also includes a secure VPN, dark web monitoring, and 50 GB of secure backup storage in the cloud
Norton 360 Deluxe is available as donations through TechSoup Kenya. The donation program has recently been updated, with reduced admin fees and increased eligibility making the software more accessible than ever before.
Microsoft Enterprise Mobility + Security
Microsoft Enterprise Mobility + Security is a cloud-based identity and security service, helping you to manage and protect your organization's users, devices, and data. Depending on the subscription option you choose, the service can help you to simplify and secure access to your apps and devices. It leverages features such as Microsoft Intune and advanced security reports and alert services to identify potential threats and suspicious activity and protect your devices.
The E3 and E5 licenses of Microsoft Enterprise Mobility + Security are available at a discount through Microsoft's partnership with TechSoup.
Bitdefender
Bitdefender enhances protection for networked and non-networked devices by preventing uninvited computer connections, viruses, Trojan horses, spam, and other cybersecurity threats. It provides highly customizable features, including the ability to whitelist websites and easily adjust web protection settings to suit your needs. Its solutions include a firewall, remote management capabilities, and specialized phishing defense, as well as rescue mode in the case of a threat that cannot be easily removed. Organizations looking to protect servers should consider Bitdefender's GravityZone Business Security solution.
Bitdefender offers a range of licensing options allowing you to protect up to 50 devices.
TechSoup Courses with a Focus on Security
Don't miss these three comprehensive courses from TechSoup on security. All our courses are developed specifically for nonprofits and led by trusted experts in the sector.
Cybersecurity 101: Learn how to become a "human firewall." This course provides basic training for all nonprofit staff on security processes they can follow to protect themselves online.
Cybersecurity 201: This 200-level course teaches you how to make your organization safe. We provide training to nonprofit staff on procedures and processes that will help them keep their organization safe when they are online.
Making Security a Priority
It's easy to overlook cybersecurity until something goes wrong. TechSoup offers tools and training that work in the background to drastically reduce the risk of data loss, cyberattacks, and other threats. By finding the right identity management solution, antivirus protection, and staff training, you can ensure that your operations won't be interrupted and that your clients' information is safe and secure.
Top photo: Pexels