Many things have changed in the last year for nonprofits. Many of us have had to pivot our operations entirely online, but with that comes new concerns. How can you keep your team connected remotely while also protecting your organization from any cyberthreats? How can you ensure a secure online environment for your community of donors, partners, and volunteers?
TechSoup Kenya is here to help.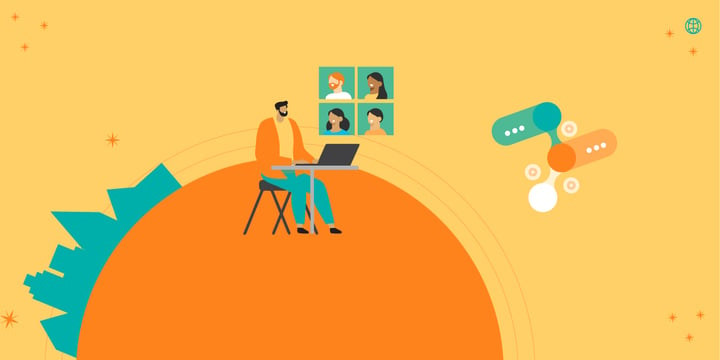 We help nonprofits get the tools they need, along with the training that comes with it. We also offer a variety of online security solutions for nonprofits and libraries to make sure they're hosting the safest online environment.
Here are our top products to create a safer online environment for your nonprofit.
NortonLifeLock
A popular cybersecurity offering through TechSoup Kenya is NortonLifeLock, providing antivirus and security software to enhance the security and performance of devices that are not part of managed networks. Through TechSoup Kenya, nonprofits and libraries can obtain Norton Small Business one-year subscriptions for 5 devices for a low admin fee. With this subscription, your organization can be protected from cyberthreats as well as save system administration costs by keeping your computers running smoothly.
Get Norton Small Business today.
Microsoft Defender for Windows 10
TechSoup Kenya partners with Microsoft to provide a variety of office productivity software, Windows operating systems, server software, and discounts on cloud subscriptions for nonprofits. For a list of our top Microsoft products for nonprofits, check out our recent blog post.
When running Windows 10 Enterprise, nonprofits are able to use a cloud-integrated platform to deploy and enhance their device security. They have access to such features as Windows Defender Advanced Threat Protection, BitLocker and BitLocker to Go (for local drive encryption), Defender Antivirus, and Defender Application Control. When used together, Defender for Windows 10 helps secure your endpoints against cyberthreats, detect advanced attacks, and prevent data breaches.
Windows 10 Enterprise from TechSoup Kenya
And if you need help with upgrading your current OS (which can be complicated with Windows 10), TechSoup Kenya offers a Windows OS Upgrade Support service to get it done right.
Bitdefender
Bitdefender offers antivirus and security software to nonprofits to enhance security on Windows and Mac computers and mobile devices. Organizations using Windows PCs can obtain a 1-year subscription to protection against viruses, spyware, spam, phishing and other security risks, for 1 device, 3 devices, and 5 devices. For those using Macs, you can also obtain a 1-year subscription to protection for either 1 device or 3 devices. Users of Android smartphones and tablets can get protection for their devices by requesting Bitdefender's Mobile Security for Android.
Bitdefender GravityZone Business Security is web-based endpoint security software that protects networked laptops, desktops, servers, and virtual machines from viruses, worms, Trojan horses, spyware, adware, rootkits, exploits, ransomware, and other threats. The solution comes with a centralized management console that can be either hosted in Bitdefender's cloud or deployed on-premises and works on Windows, Mac, and Linux. TechSoup Kenya members can get a 1-year subscription for 10 devices, 25 devices, or 50 devices.
Learn more about the Bitdefender products offered through TechSoup.
Veritas
Veritas offers enterprise backup and recovery products to help multiple networked computers protect against potential data loss. Veritas Backup Exec 21 backup and recovery software is among the most popular products for large organizations. It's easy to use, with an intuitive interface and setup wizards to simplify installation, backup, recovery, media management, disaster preparation, cluster installation, and agent configuration. Capable on Windows, Mac, and Linux, it can also back up multiple servers at once, either as part of one backup definition or individually in separate definitions.
Learn more about the Veritas products offered through TechSoup Kenya.
A Valuable Resource
TechSoup continues to be a valuable resource for nonprofits of all sizes across the globe. Whether your organization is looking to stay safer online, acquire tech, learn how to use tech, or be a part of a community to learn and grow in tech, our community can help.