Over the past year, technology became more crucial to the nonprofit sector than ever before. As many organizations pivoted to entirely online operations due to COVID-19, many organizations were forced to reevaluate their status quo and adapt new ways of doing things across the board.
At TechSoup Kenya, we equip changemakers with transformative technology solutions and skills they need to further their mission, and we have been front and center helping nonprofits transform their operations and learn new systems during the pandemic. Whether your organization is looking for affordable technology, tech support, or new ways to leverage tech, there are many reasons to check out what TechSoup Kenya has to offer. Here are four of the big reasons to join TechSoup Kenya if you are not yet a member — and it's totally free to sign up.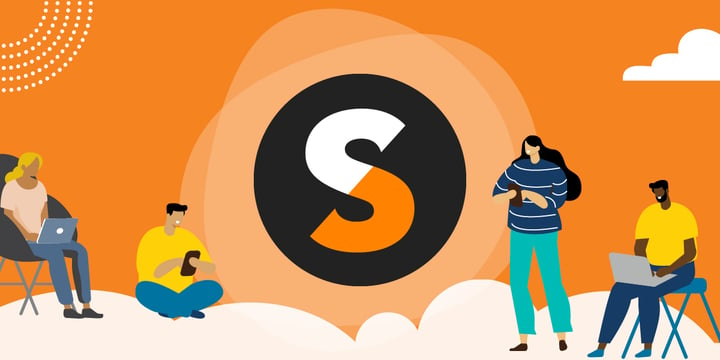 1. Affordable Tech for Nonprofits
TechSoup Kenya is probably most known for filling the gap between nonprofits and technology by offering product donations and discounts from top technology providers, just for nonprofits and libraries.
Not only does TechSoup Kenya help nonprofits get access to technology, we also help for-profit businesses support nonprofits. TechSoup partners with businesses such as Microsoft, Bitdefender, Tableau, Zoom, Amazon Web Services, and more, to give away their products or offer them at a discounted price in order to make them more accessible for nonprofits around the world. Through these partnerships, organizations can get the tools and help they normally would not be able to obtain from these businesses.
2. We Help with Tech Support
TechSoup Kenya also offers nonprofits both short- and long-term tech support. The TechSoup Kenya Customer Support team is available by phone or email to assist nonprofits with the product catalog, account issues, organization eligibility, and more. What many members don't know, though, is that the support team is available in many different ways online (social media).
Whether you're in contact with us over phone, email, on social media, or in our forums, we make sure we are easily accessible for our community. TechSoup Kenya offers a range of services to help nonprofits better implement and manage technology. From emergency tech support to strategic planning to fully managed IT services, our offerings are designed to meet the needs of all types of organizations.
3. TechSoup Is a Community
In the TechSoup Community, no nonprofit is alone. While we do offer many tech benefits for nonprofits, we also host an entire community across many online platforms for nonprofits to engage with other organizations in similar situations.
We have nonprofit tech professionals offering advice and answering questions inside the TechSoup Community Forums regularly, where nonprofits are able to post their own questions and engage with others. TechSoup Kenya is also listening and engaging with other nonprofits daily on Facebook, Twitter, LinkedIn, and Instagram.
4. Educational Content
TechSoup Kenya provides a variety of educational content to help members learn how to use technology better. TechSoup Kenya's social media team regularly shares educational content from other sources, in order to make sure the community is getting access to all the training and information it needs. Not only is the social media team pushing out educational content on a daily basis, but TechSoup Kenya is also regularly publishing educational blog posts, providing fresh content around the topics of Donor Management, Libraries, Marketing and Communications, and more.
Additionally, TechSoup Kenya also offers courses, expert-led tech training sessions designed for nonprofits and libraries, where anyone can enroll to dig deeper into specific skill sets. The TechSoup Kenya courses cover topics such as Proposal Development, Email Marketing, Google Analytics, and more. The Microsoft Digital Skills Center is another valuable resource, where we collaborated with Microsoft to provide great skill-building content from subject matter experts at Microsoft with TechSoup's deep understanding of how nonprofits use technology.
TechSoup also hosts monthly live webinars and virtual events to discuss tech use for nonprofits, such as our Tech Tip Series, to keep our community up to date with the latest tech hacks.
We upload all webinar replays and other TechSoup-produced content to our YouTube page for nonprofits to revisit on their own time and share with their own communities. You can check it out here.
TechSoup Kenya continues to be a valuable resource for nonprofits across East Africa. Whether your organization is looking to acquire tech, learn how to use tech, or be a part of a community to learn and grow in tech, our community can help. Learn more at https://www.techsoupkenya.or.ke/.