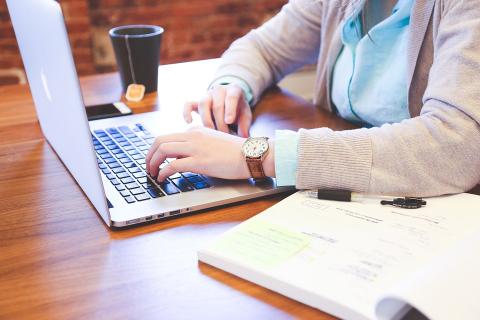 Is your staff spread across several locations? Do you have a limited budget for IT support like installations and upgrades? Do your staff and volunteers want to do their work on personal devices like smartphones or tablets? Are you tired of maintaining an in-house Exchange server? Then Microsoft Office 365 Nonprofit may be right for you!
Microsoft Office 365 Nonprofit provides:
1. Hosted email with varying degrees of storage:
Unlimited archiving and enhanced security features (E3 and E5 licenses)
50 GB of free storage per user (Business Essentials, Business Premium, and E1 licenses)
2 GB of free storage (F1 licenses)
2. All the same capabilities as the installed version of the Office suite
3. Increased security features to better protect data and files
4. The collaborative, anywhere, anytime availability of the cloud
If you have some questions about going completely online, especially if you're working with sensitive information, read on.
Eligible nonprofits and charities can receive donated and discounted Office 365 Enterprise and Small Business licensing. And because nonprofits come in different sizes and have diverse technology needs, there are five licensing plans to choose from that you can mix and match according to your different staff needs.
Benefits of Office 365
TechSoup Kenya sees many benefits of Office 365 for nonprofits, based on our own experience using it ourselves. Overall, it frees up IT staff time by making email maintenance, software upgrades, and insecure information storage a thing of the past. It also deepens the word processing, data analysis, communication, and productivity features of the traditional Office suite that your staff is already familiar with.
Here are some of its key benefits.
Hosted email. With Microsoft Exchange Online, you no longer need to manage an in-house Exchange server or set up a VPN or remote access to your office. You can access your email, shared calendars, and contacts from your PC, Mac, smartphone, or tablet. Office 365 provides each user with 25 GB of mailbox storage with attachments up to 25 MB each.
Security and privacy. Along with built-in spam and malware protection for your email, your data will be protected in the cloud. If your organization deals with sensitive information, be assured that Office 365 is compliant with industry standards such as HIPAA (Health Insurance Portability and Accountability Act) and FISMA (The Federal Information Security Management Act). Your IT staff can manage and customize your organization's security options in a single console (a web-based admin center).
Office Web Apps. You're on your way home from the office and realize that you forgot to update an important document. What do you do? With Office Web Apps, you can open, view, and edit documents right from your browser (Internet Explorer, Chrome, Firefox, or Safari) on your home computer or mobile device. Your staff can use Office 365 on up to five of their own devices, giving them the flexibility to work wherever and whenever they need to.
Document sharing. Easily share documents with your colleagues with SharePoint Online, Microsoft's cloud-based file-sharing tool. You can even edit documents simultaneously with others, saving you the time and confusion of emailing documents back and forth.
Web and Voice Conferencing. Microsoft Skype for Business is an all-in-one tool for video calls, web conferencing, instant messaging, and voice calls. With high-definition (HD) video conferencing, you can meet and collaborate with out-of-office staff and volunteers. Skype for Business includes a real-time note-taking feature so you can keep track of ideas and notes from your meetings.
Social Networking. All versions of Office 365 Nonprofit come with Yammer, Microsoft's internal social network for organizations. Yammer can help you connect, collaborate, and share with volunteers, staff, and stakeholders.
Support 24/7. Don't have on-call IT staff? Office 365 provides 24/7 professional-level support for issues ranging from critical to mild (depending on the plan your organization has).
Choosing the Right Office 365 Nonprofit Plan
Microsoft offers two fully donated plans and three deeply discounted plans.
The two free donated plans are:
Office 365 Nonprofit Business Essentials
Office 365 Nonprofit E1
These free plans do not include the full installed version of Office (Word, Excel, PowerPoint, etc.). In order to have both the full installed version of Office, as well as the cloud-based versions, we would recommend the discounted Office 365 Business Premium or E3 licenses. Both versions come with the ability to use five devices per license — allowing you to access your software from your phone, computer, or tablet.
You can still supplement these cloud plans with traditional on-premises software through TechSoup Kenya, but if you are able to start moving to cloud products now, we recommend making the switch when you can. Office 365 plans are continually updated for security enhancements and robust new features.
Office 2019 Standard is available to eligible nonprofits for a donated admin fee of Ksh. 4,302, Office 2019 Professional Plus is available for a discounted admin fee of Ksh. 25,149 and Office 2019 Professional Plus without Software Assurance is available for a discounted admin fee of Ksh. 13,898. Both will work seamlessly with the free Office 365 plans. Office 2019 will not be updated with new features and will likely have less and less support available.
The discounted plans are:
Office 365 Nonprofit Business Premium ($3 per user per month)
Office 365 Nonprofit E3 ($4.50 per user per month)
Office 365 Nonprofit E5 ($15 per user per month)
TechSoup has a dedicated group of people trained to provide advice and guidance to nonprofits about Office 365's nonprofit options — come talk to us! To see if your organization is eligible to access Office 365 Nonprofit licensing, see Microsoft's Who's Eligible.
A Feature Comparison of the Office 365 Nonprofit Plans
FEATURES

OFFICE 365 NONPROFIT BUSINESS ESSENTIALS

OFFICE 365 NONPROFIT BUSINESS PREMIUM

OFFICE 365 NONPROFIT E1

OFFICE 365 NONPROFIT E3

OFFICE 365 NONPROFIT E5

Price
Free
$3.00 per user per month
Free
$4.50 per user per month
$15 per user per month
Number of users
Up to 300 users
Up to 300 users
Up to 2,000 users
Unlimited users
Unlimited users
Subscription to desktop applications (Word, Excel, PowerPoint, etc.) for up to five PCs/Macs per user
 
X
 
X
X
(plus Microsoft Access)
(plus Microsoft Access)
Hosted email
X
X
X
X
X
File storage and sharing (1 TB storage per user)
X
X
X
X
X
Online meetings, HD video conferencing, and instant messaging
X
X
X
X
X
Online versions of Office (for editing and viewing Office files in web browsers)
X
X
X
X
X
Office for Tablets and Smartphones (view and edit Word, Excel, and PowerPoint documents with iPad, iPhone, Android phones, Windows Phone, and Windows tablets)
 
X
 
X
X
Intranet site for your teams
X
X
X
X
X
Active Directory integration: manage user credentials and permissions
 
 
X
X
X
Yammer
X
X
X
X
X
24/7 technical phone support
X
X
X
X
X
Advanced security for your data that helps protect against unknown malware and viruses and provides better zero-day protection to safeguard your messaging system
 
 
 
 
X
Analytics tools for personal and organizational insights with Power BI and Delve Analytics
 
 
 
 
X
PSTN conferencing to allow invitees to join Skype for Business meetings by dialing in from a landline or mobile phone
 
 
 
 
X
Cloud PBX for cloud-based call management to make, receive, and transfer calls across a wide range of devices
 
 
 
 
X
Advanced eDiscovery with Predictive Coding and Text Analytics
 
 
 
 
X
Migration and Maintenance to Office 365
Office 365 is designed to make IT tasks as simple as possible so you can focus on your organization's mission. For nonprofits without IT staff, the Office 365 admin portal lets accidental techies configure settings and customize user licenses, permissions, and services according to their staff's needs.
TechSoup Kenya also has a set of courses on Microsoft Cloud products that provide a foundation for understanding how to optimize your nonprofit's use of Microsoft Cloud solutions. This includes security standards and how to implement simple best practices to secure your data, how to optimize Outlook, Power BI basics, and tips to increase your nonprofit's productivity.
Compatibility with Other Office Products
You cannot install the Office applications from one of the Office 365 discounted plans on the same device as Office products obtained through Volume Licensing. This applies to all Office products available as donations through TechSoup Kenya, including Skype for Business, Visio, and Project. You'll need to uninstall any Office products that you've received as donations through TechSoup Kenya before installing.