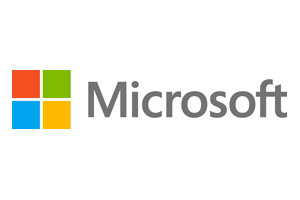 Upgrade Your Donations with Software Assurance
Software Assurance allows you to get free upgrades to new versions of products that were released within the two-year period of the benefit. The Software Assurance for an upgrade product has the same end date as for the original product obtained through TechSoup. Like all products, the licenses remain valid, and you can continue to use the product after Software Assurance expires.
When You Can Upgrade
You can upgrade to any new version of your licensed products that Microsoft releases during the two years your Software Assurance is in effect, but the actual upgrade does not have to take place within those two years. For example, if Microsoft releases a new version of Office in October, and your Software Assurance for the old version expires in January, you don't have to upgrade before January. You can upgrade at any time in the future, as long as Microsoft still makes the new version available. You can't, however, upgrade to versions that Microsoft releases after your Software Assurance expires.
How to Upgrade
Software upgrades can be obtained online or ordered by phone or fax. Newer versions of products should appear automatically in your VLSC account if you have active Software Assurance. Simply log in to the VLSC and follow the instructions from our quick-start guide for downloading your donation.
License-Only Products
Under Microsoft's licensing terms, client access licenses (CALs), external connector licenses (ECLs), and management licenses (MLs) must be for a version equal to or later than their server software. For instance, without Software Assurance, you wouldn't be able to use Windows Server 2008 CALs on Windows Server 2012; you would have to get new ones. With Software Assurance, the CALs are also usable on the upgraded product. Software Assurance upgrade benefits for licenses are automatic: you don't have to do anything to activate them.
Renew Your Software Assurance
If your Software Assurance benefits have expired, you can request a new donation through TechSoup and receive a new license.
If your benefits have not expired and you would like to renew them, you must do so before they expire. There is no grace period to renew your benefits. Ninety days prior to expiration, the account owner will receive an email from Microsoft saying that the benefits are expiring soon.
To plan for and determine the cost of renewing your Software Assurance benefits, you'll need to directly contact a Microsoft Charity Reseller. Software Assurance benefits can't be renewed via TechSoup or through Microsoft's VLSC.
Follow these steps when you are ready to renew.
Select a reseller from the list on Microsoft's website: Microsoft Open License for Charities Resellers.
Have the following information ready:

Authorization number (available from the VLSC; learn how to find it).
Upcoming expiration date of your Software Assurance benefits (available from the VLSC).
Credit card information.
Business email address (the same email address you use to log in to the VLSC).
A list of the licenses on which you would like to renew your Software Assurance benefits. You can renew as many or as few benefits as you like.

The reseller will be able to provide you with a quote for the Software Assurance renewal price for each product.
Within 24 hours, you should receive an invoice via email. You will need to send an email approving the reseller's charge to your card based on the invoice.
The license and Software Assurance renewal will take three to five business days to appear in the VLSC.
More Software Assurance Benefits
Free upgrades are only one component of Software Assurance benefits included with Microsoft products requested through TechSoup. Other benefits include Office Multi-Language Packs, Office suites for use at home, e-learning courses, and more. See a full list of Software Assurance benefits included with Microsoft software available through TechSoup.
This work is published under a Creative Commons Attribution-NonCommercial-NoDerivs 4.0 International License.