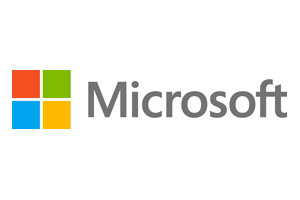 Microsoft products donated through TechSoup are volume license products. When you request a volume license product through TechSoup, you're actually requesting a license, not the product itself. Volume licenses are different from licenses for retail products primarily because they can apply to different versions of the software, can include Software Assurance benefits, and have different product terms.
Licenses Can Apply to Earlier Versions, Multiple Languages, and Product Families
When you receive a Microsoft product through TechSoup, you can choose to download the current version of the software or the previous version. You can find out which version of the software is the current one on the Current Versions of Microsoft Software page. You can also download the software in any language that's available.
For example, you might request 20 Windows Upgrade licenses through TechSoup. When you register with the VLSC, you can download the installation files for Windows 8 or Windows 7, in the 32-bit or 64-bit type, in English, French, Spanish, Chinese, or any other available language. You may, of course, only install a combined total of 20 operating systems.
For more information on how to acquire installation software, see Microsoft Download Help.
Software Assurance Benefits
Software Assurance is a collection of benefits included with Microsoft products requested through TechSoup. These benefits include free software upgrades, Office Multi-Language Packs, Office suites for use at home, e-learning courses, and more. See a full list of Software Assurance Benefits Included with Microsoft Donations.
Product Terms
Volume Licensing products have slightly different terms from retail products. To view the detailed terms for a product, download the latest Product Terms document from Microsoft's Volume Licensing site.
Sometimes the Volume Licensing products are slightly different from their retail counterparts. For example, the Windows upgrade products allow you to upgrade from business versions of Windows only and not the home versions. Check the TechSoup product descriptions for this information.
See below for an overview of product terms for desktop software.
Summary of Product Terms for Desktop Operating Systems
You must acquire a license for each computer or device on or from which you access or use the software (locally and remotely). This device becomes the "licensed device."
You may install only one copy on the licensed device or in a virtual (or otherwise emulated) hardware system on the licensed device.
You may use the software on up to two processors on the licensed device at one time.
In Volume Licensing, the desktop operating system license is an "upgrade license." You may acquire upgrade licenses only for devices for which you have already licensed a "qualifying" operating system.
Summary of Product Terms for Desktop Applications
You must request one copy from TechSoup for every computer or device on which the application will be installed. This device becomes the "licensed device."
You may install and use any number of copies of the software and of any prior version of the software on the licensed device.
Only one user may use the copies on the licensed device at a time. You may also install a copy on a portable device for use by the single primary user of the licensed device.
Organizations that install the application on a network device for remote access should read the entire product terms.
This work is published under a Creative Commons Attribution-NonCommercial-NoDerivs 4.0 International License.