TechSoup Kenya offers donated licenses of Microsoft Office Standard for as little as Ksh. 3,222.00 per license. We also offer donated licenses of Microsoft Access for just Ksh. 1,667.00. Combine the two and you get most of the power of Office Professional for as little as Ksh. 4,889.00.
Request up to 50 donated licenses of each title in a two-year period!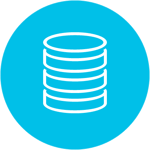 Microsoft Office Standard: Ksh. 3,222.00                                                                                                      Microsoft Access: Ksh. 1,667.00
Get Word, Excel, PowerPoint, Outlook, Publisher, and OneNote for                                                       Build and manage relational databases with this powerful application. Get a
a Ksh. 3,222.00 admin fee.                                                                                                                                   full license for a Ksh. 1,667.00 admin fee.
 More Donated Products Available
In addition to Office Standard and Access, TechSoup Kenya also has donated licenses of an array of popular Microsoft products, including Windows upgrades, Exchange Server Standard Edition, and Office for Mac. You can request up to 50 licenses of each donated product per two-year period. Donated licenses are also covered under Microsoft Software Assurance for up to two years.