Amazon Web Services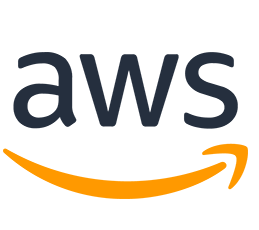 The Amazon Web Services (AWS) Credits Program for Nonprofits provides AWS Promotional Credits ("credits") for cloud services to eligible nonprofits and public libraries throughout Kenya.
You can apply these service credits toward usage fees for AWS on-demand cloud services and certain AWS support fees. AWS is a secure cloud services platform that offers computing power, database storage, content delivery, and other functionality without requiring organizations to invest in physical infrastructure. These credits are not valid for any fees or charges for Amazon EC2 Reserved Instances, Amazon Mechanical Turk, AWS Marketplace, Amazon Route53 domain name registration or transfer, or any upfront fee for any service.
For additional information, see the Amazon Web Services Credits Program for Nonprofits FAQ and see how other nonprofit organizations are leveraging AWS cloud products and solutions.
Eligibility and Restrictions
If eligible, your organization may request one grant of $2,000 in AWS credits per fiscal year (July 1 to June 30).
Consult the eligibility and restrictions page to review your organization's eligibility to participate in this program.
Signing Up for the AWS Free Tier
In addition to the AWS Credits Program for Nonprofits, AWS offers the AWS Free Tier for all new customers for 12 months following the organization's sign-up date. The AWS Free Tier is an offer that is separate from the AWS Credits Program. It allows new customers to use certain AWS services for free up to certain usage limits.
AWS recommends that potential grant recipients sign up for the AWS Free Tier before they request this offer.
In most situations, organizations will use both the AWS Credits Program for Nonprofits and the AWS Free Tier. This combination can help organizations leverage AWS's cloud infrastructure on a pay-as-you-go basis to host websites and fundraising software, store and analyze data, and develop new systems.