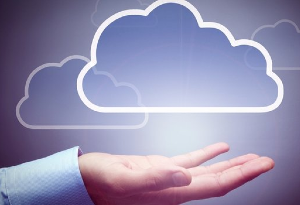 Many nonprofits run smoothly with classic on-premises software such as Microsoft Office Standard. However, it's important to know that in the not-so-distant future, Microsoft will be ending its mainstream support of these offerings. It will usher in an exclusively cloud-based fleet of products like Office 365 and Microsoft 365.
In 2020, extended support for Windows 7 and Office 2010, along with extended support for Windows Server 2008, will end. Extended support for SQL Server 2008 will end in 2019.
It's not as though they will stop working the day the clock runs out. However, they will no longer receive version upgrades, security updates, patches, or customer support from Microsoft. All of these are critical for nonprofits because they are in charge of keeping their organization's data, as well as the data of their donors and beneficiaries, secure.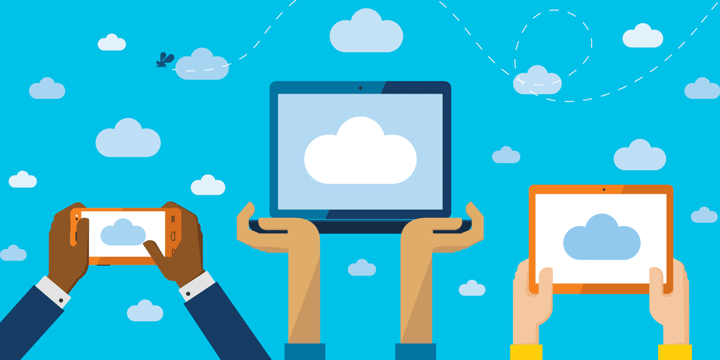 So your nonprofit doesn't necessarily need to make the switch to cloud-based subscription software today. But the bottom line is that you will have to eventually if you rely on products like Word, Excel, PowerPoint, and Outlook for your day-to-day operations.
However, in most cases, an upgrade to Office 365 or Microsoft 365 will bring many benefits to your organization in the form of increased productivity and security. (Microsoft 365 includes both the most current Windows operating system and Enterprise Mobility + Security, along with Office 365.)
And if you aren't fully prepared for that, a hybrid solution that mixes both on-premises and cloud-based Microsoft programs can also be a great way to minimize costs.
Plus, it can give you the time and space you need as you determine the best plan of action based on your specific needs.
Let's take a look at some of the benefits if you ultimately transition your IT infrastructure to cloud-based software.
Improve Productivity with Office 365
Most licenses of Office 365 offer both desktop and web versions of all the applications you are familiar with in Office Standard. (E1 and Business Essentials licenses provide only web-based versions of these apps.) This functionality is particularly useful when working on files from multiple devices in different locations. It also allows for your team to collaborate on documents, spreadsheets, and presentations from anywhere in the world.
Office 365 also includes SharePoint Online, a powerful file-sharing tool that allows you to edit documents simultaneously in the cloud. That ability is a boon for reducing the churn of many versions of the same project, or seemingly endless email chains.
Speaking of email, the web-hosted email and calendaring functionality that comes with the switch to Microsoft Exchange Server Online can be a real game-changer for your organization. It eliminates the need for maintaining an on-site email server and allows you to securely access your email from anywhere without setting up a VPN or remote access. It also provides each user with 25 GB of storage and can handle attachments up to 25 MB in size.
Another benefit you receive with Office 365 is Microsoft Teams, a chat-based collaboration tool that allows groups of individuals within your organization to quickly communicate, share files, and more.
There are many different licensing options to fit pretty much any size organization — from the needs of a single person all the way up to enterprise-level operations. If you are interested, the best thing to do is reach out to us so we can help walk you through the options that best fit your nonprofit.
 Microsoft Cloud Products Keep Your Organization More Secure
Comprehensive cybersecurity is crucial to any organization. However, nonprofits that focus on health, human services, human trafficking, refugee relief, or similar fields need to take extra measures. In many cases, protecting the personally identifiable information of staff, donors, and beneficiaries in these scenarios is both a legal and ethical requirement.
The most straightforward security benefit associated with cloud computing is that via the subscription model, you will always have the most up-to-date version of the software you are using. And so, updates meant to tackle newly emerging security threats are pushed automatically to the programs on which you are working. This arrangement can also be a huge cost savings, because you no longer need to manage updates and patches to potentially older systems.
Also, Microsoft Exchange Server Online (or an organizationwide cloud server available through Microsoft Azure) can be more secure than one on-site. That's because they are backed up in multiple geographic locations and more meticulously maintained than most on-premises servers. Using Outlook in Office 365 also provides increased security because of improved threat monitoring against suspicious emails.
Microsoft 365 also includes Enterprise Mobility + Security (EMS). EMS adds an extra layer of protection and allows administrators to manage different security configurations across multiple devices. EMS is also available as an add-on for licenses of Office 365.
Our recent launch of the Microsoft Digital Skills Center for Nonprofits on the TechSoup Kenya courses platform marks a new stage in our commitment to the organisations we serve. It is a collaboration between TechSoup and Microsoft that combines great product content from Microsoft with TechSoup's deep understanding of how nonprofits use technology. The Digital Skills Center focusses on "microlearning," delivering specific bite-size portions that are easier to absorb and use, and aslo more easily serached. These courses can double as on-the-job support materials, and are available on demand, at a pace that fits each user's needs. Completion of each learning path is formally recognized through a certificate, co-branded by Microsoft and TechSoup.
The main takeaway from all this is that cloud technology is here to stay, and it will eventually be the new normal across all computing. And although nearly every tech expert agrees that this is ultimately a good thing, there will be a period of transition and a learning curve for some organizations. Take the time to familiarize yourself with what's out there (it will pay off in the long run), and as always, TechSoup Kenya will be standing by to help.